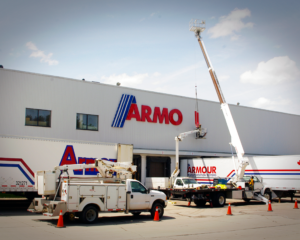 Geneau Signs – 16 years of excellence
Hard work, honesty, and getting the job well done are key behaviours embedded in our culture. We are a wholesale sign company that offer quality products which allow retail sign shops to expand their business by outsourcing projects. Our customer base expands through the Maritimes and beyond.
We are happy to offer a free consultation to help you make a decision using the creativity, quality and expert knowledge you deserve.
Careers
Geneau Signs is always on the lookout for hardworking, driven individuals who are interested in pursuing a career path in the sign industry.
We care about our employees and understand that our business is only as good as the people who work for us.
Send resumes and cover letters to [email protected]

We can manage your entire project from start to finish!
We service all types of customers from the huge national account providers to local companies.