ABOUT THE OWNER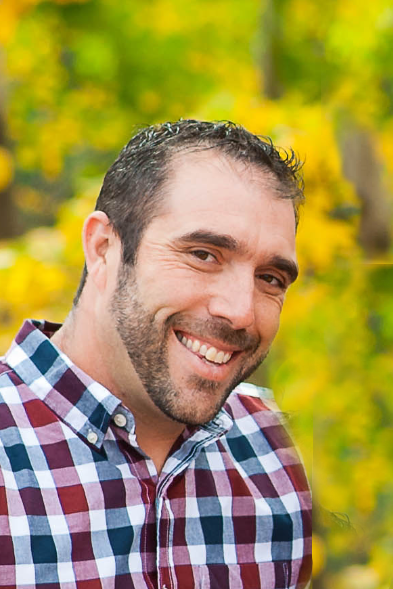 Jeremie Geneau began working in the sign industry at 16 years old.  Originally from Canada, Jeremie moved to the US at 18 and gained experience at a local sign shop until he decided to pursue his own company.
After running a successful Boston-based business he returned to Canada and now lives in Moncton NB with his wife and daughter.
Geneau Signs was born in 2011, as Jeremie saw the need for a wholesale sign company wich offered quality products that allow retail sign shops to expand their business by outsourcing projects.
Trust the Experience! #GeneauSigns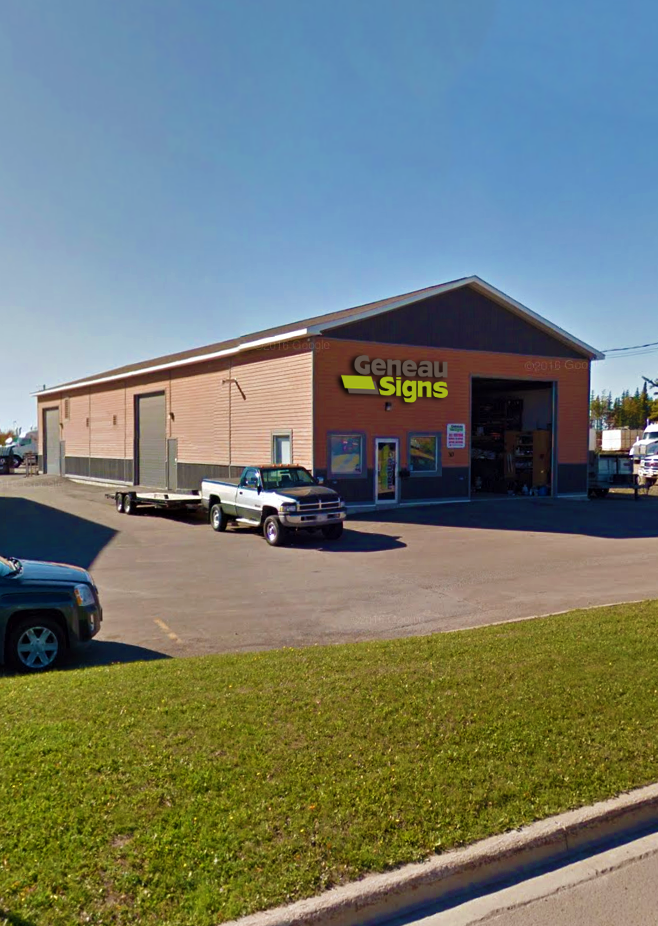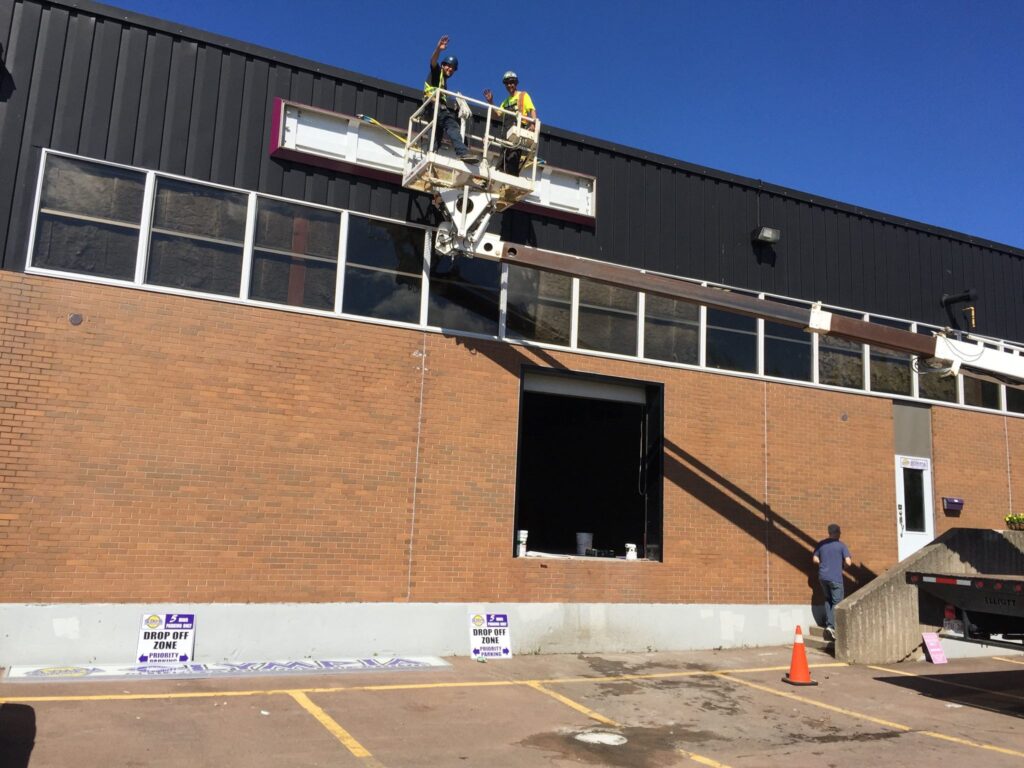 INSTALLATION
Geneau Signs acts as an extension of your business, offering installation of signage manufactured on or off site. Our experienced installers complete jobs efficiently and effectively with a focus on detail and workmanship so you can be confident your outsourced job is in good hands.
Professional crews
Unmarked crane and bucket trucks
Attention to detail and quality with each installation job
Certifications: SSIT, Fall Arrest, Arial Device, Post Certification, WHIMIS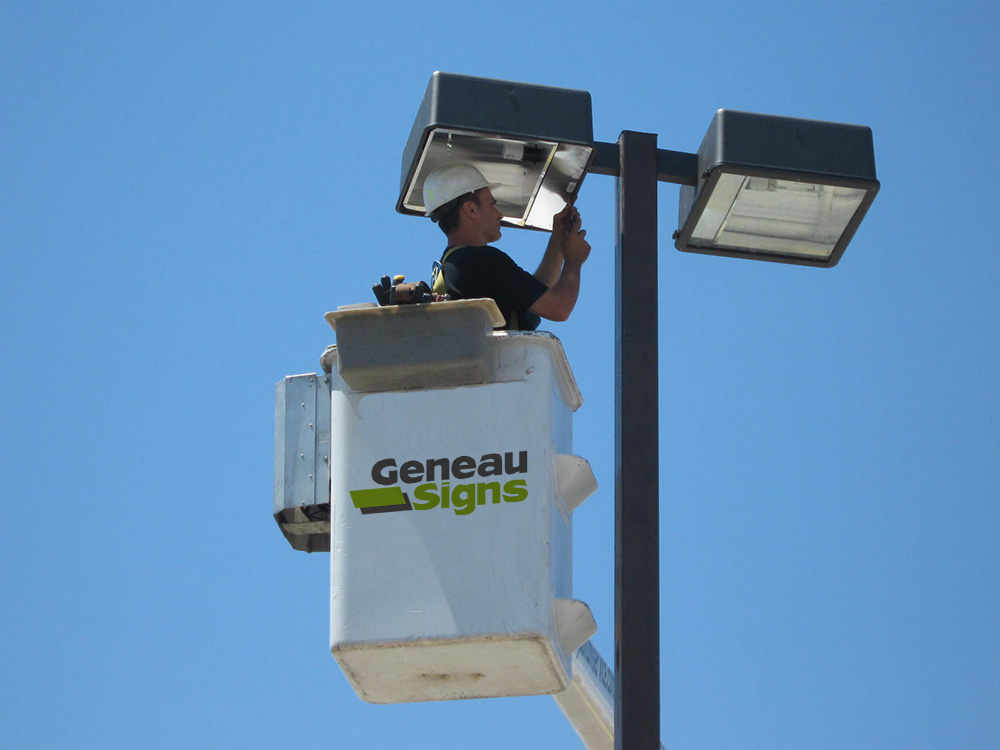 SERVICE CALLS
Whether it is a service contract or a onetime maintenance call, Geneau Signs has you covered.  With a combined +50 years of experience in installation, our installers are able to take care of all types of service needs.  In addition, our experience means thinking outside the box and problem solving if there is a maintenance issue that cannot easily be resolved.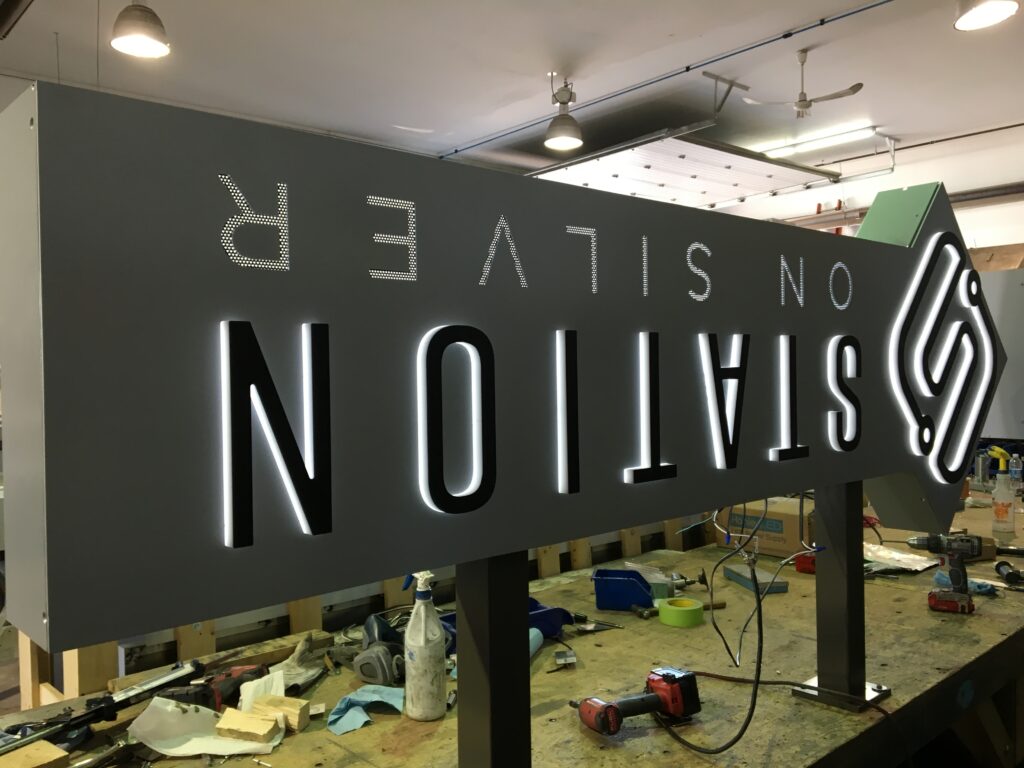 FABRICATION
At Geneau Signs, we have vast experience in fabrication of all types of signs from boxes and channel letters to our specialty, custom signs based on unique client requests.  Everything is fabricated at our facility, with no outsourcing.
Printing capabilities
Channel letters
Sign boxes
LED
QPS (US & Canada) Certified
EXPORTS - WE DO IT ALL!

Are you a US company looking to take advantage of the exchange rate for goods and services?  Outsource your fabrication to Geneau Signs for excellent pricing and quality workmanship.  Geneau Signs holds an exportation license and is fully bonded with US Customs.
We can arrange delivery within the New England area and ship nationwide.